Next Steps
We weren't meant to do life alone. Take the next step in your walk with Christ by growing in community. Connecting with a small group is a great way to build relationships, grow in your faith and experience community. We have groups for everyone in person and online! When you're ready to publicly declare your faith connect with Pastor Paul to to find out more about baptism.
Find a group
Get Baptized
Current Series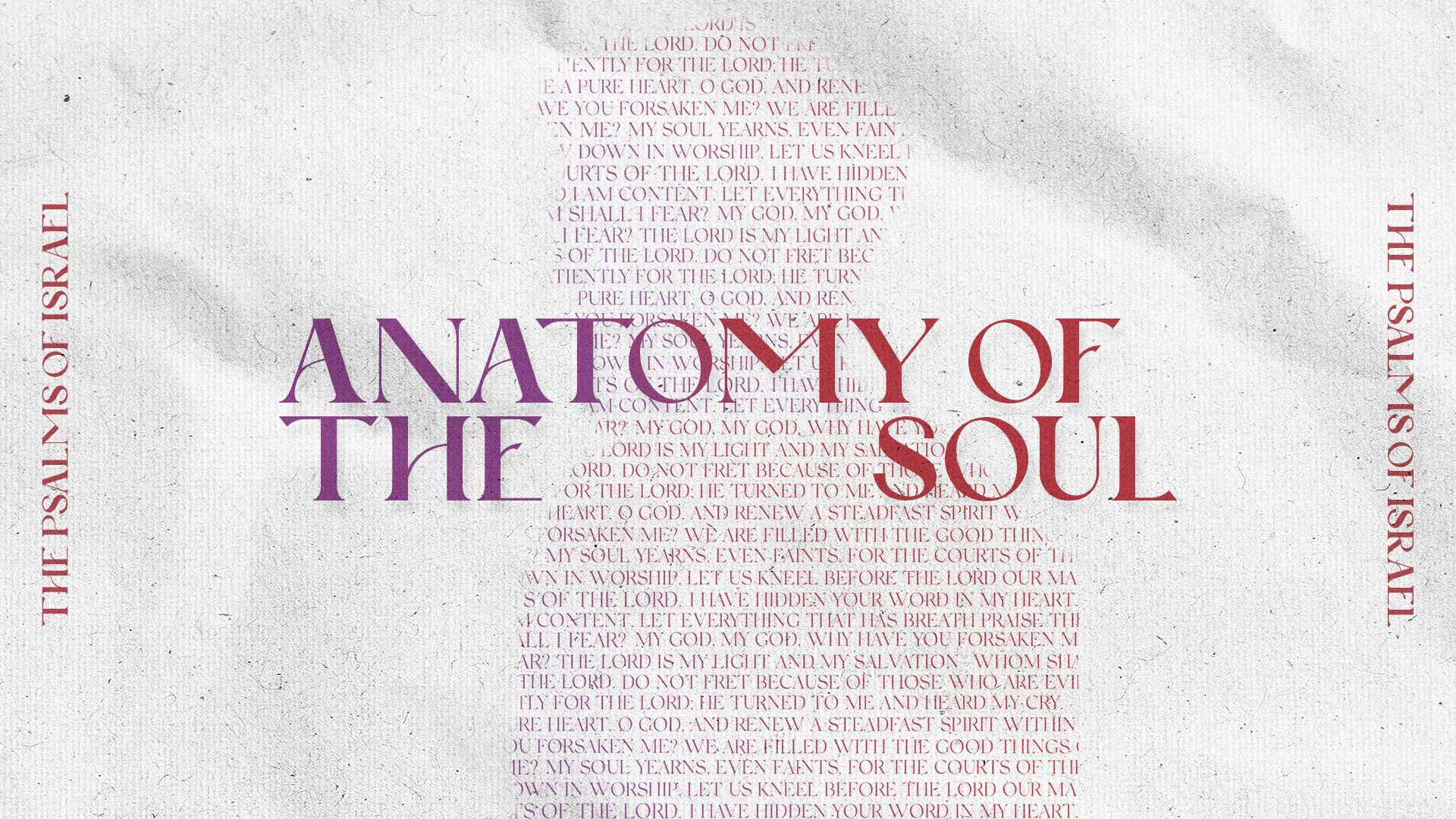 Anatomy of the Soul
John Calvin called the book of Psalms "an anatomy of all parts of the soul." The original songbook of Israel, the Psalms cover the full range of human emotions, affirming our humanness and validating our feelings. But they don't leave us there. In each song of praise, we are called out of our small, self-absorbed world to consider the vastness, power, and love of God…and if we are listening, we will be changed.
Materials for Groups & Individuals
Use the material to go deeper into this Series on your own, or with your small group.
Watch Series
Small Groups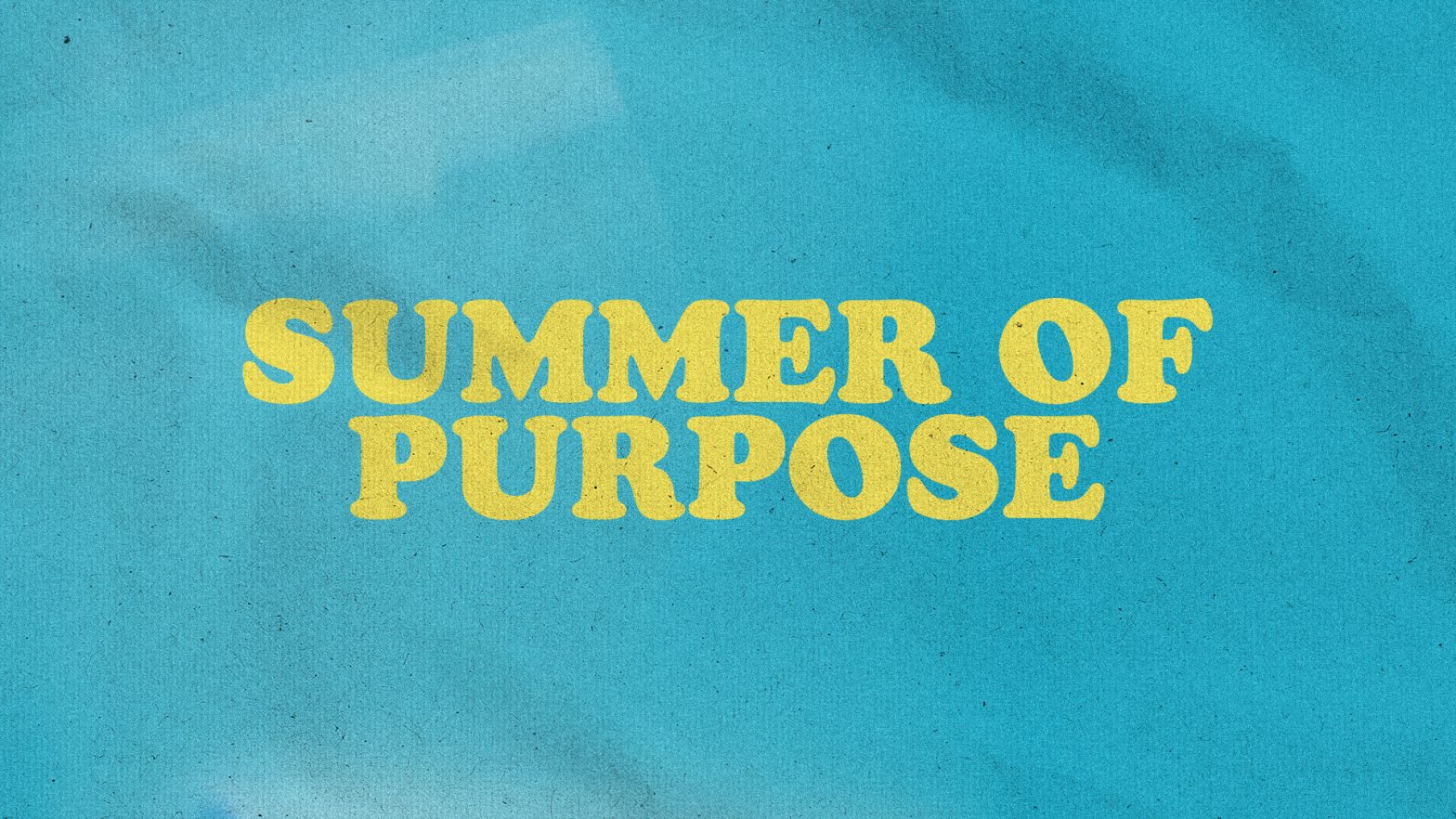 Summer of Purpose

God's Word is alive and active. Transformation happens when we spend time in His Word, in prayer, and around other people. This summer, gather a few (2-5 people) friends, family, neighbors, or co-works and commit to meeting together to read and discuss the Gospel of Matthew. This is easy and purposeful. You can determine your meeting place, as well as create your own schedule - choose to do what works best for everyone's schedule. We'll provide an easy format for you to use and a journal for you to record your insights. Starting this Summer! Please register and we will contact you with more details.
Register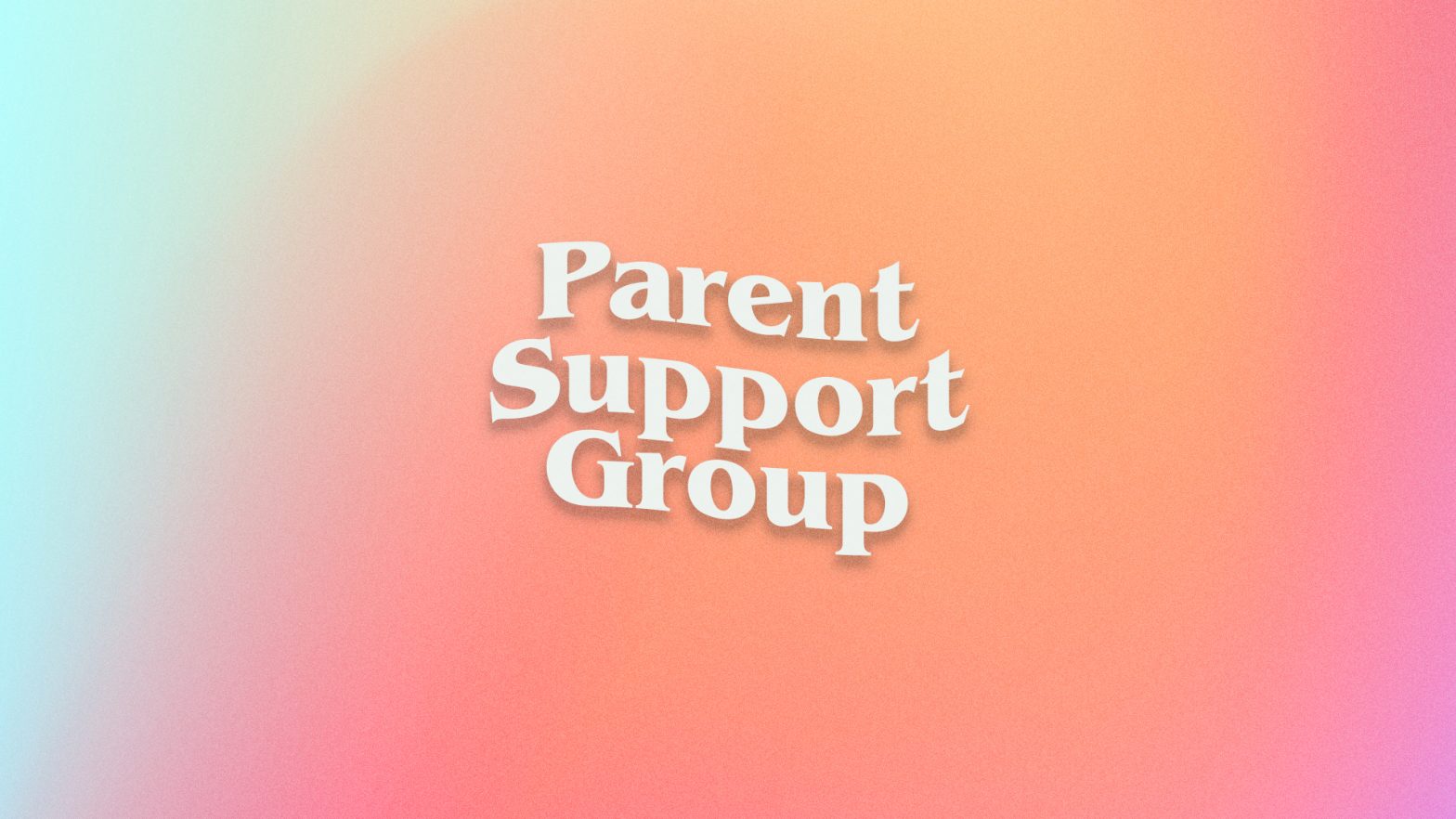 NEW Parent Support Group
This is a support group for parents & caregivers who have kids/teens/young adults who are affected by anxiety and/or depression that is the result of situational stressors, or mental health disorders. Whether you are currently in a trial
,
or have been through one, we invite you to join us. The purpose of this group is to provide emotional and practical support through the sharing of its own members' experiences, resources, and gathered information. We'll meet the 2nd & 4th Sunday of the month, from 6:15-7:45
pm
in
Room 310
(upstairs classroom) at the
Sunset Ministry Center
.
Register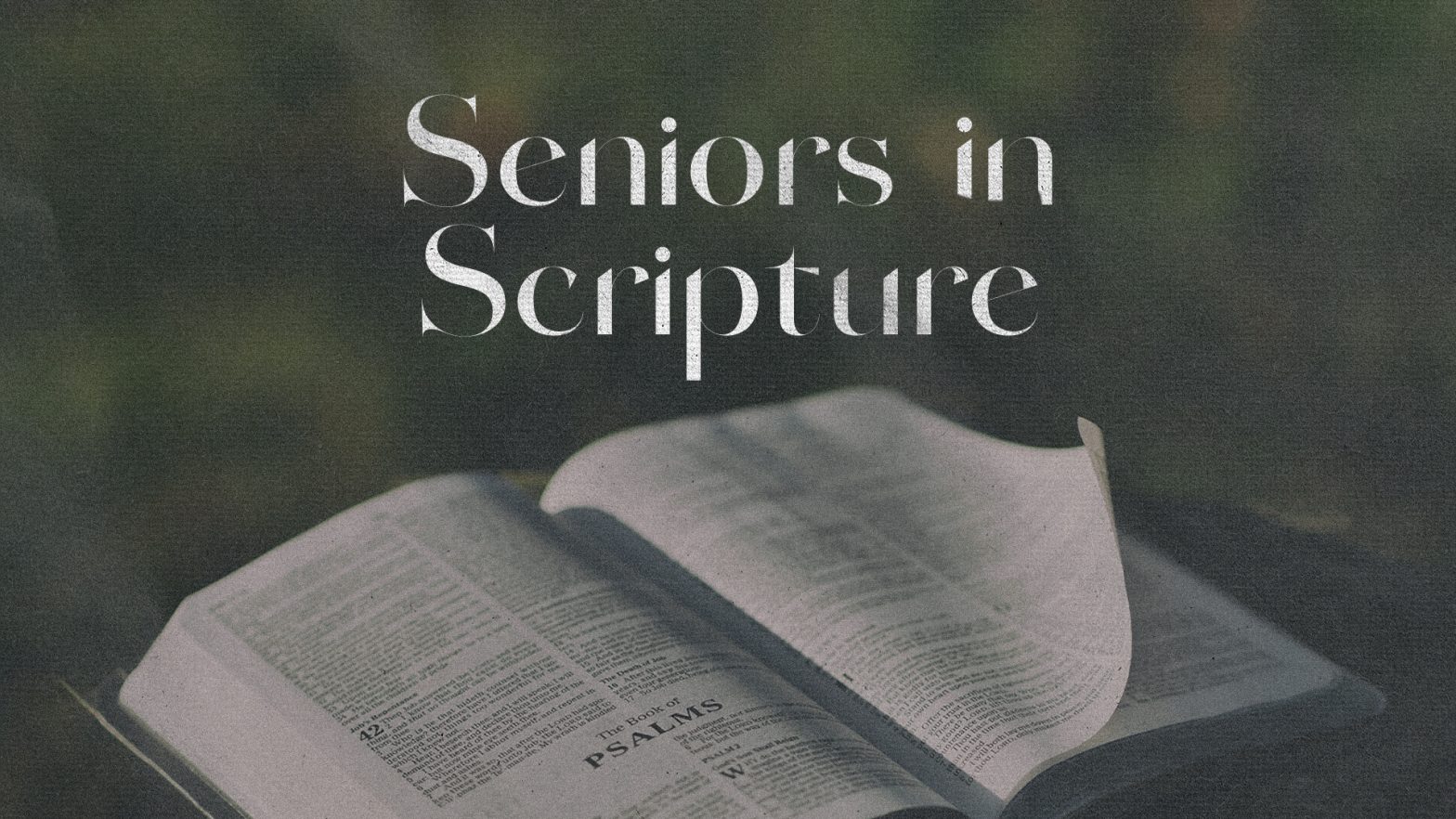 Seniors in Scripture
Many of the key people in the Bible were over fifty-five when they received their major assignment from God. Some didn't even know God until they were older, yet God still used them in mighty ways. Seniors in Scripture presents people whose names are probably familiar because they played major roles in God's Plan. We'll study Abraham and Sarah, David, Zechariah and Elizabeth, and Paul. You don't have to be a senior to do the study! Learn how God calls us by name and gives individualized assignments; how God is preparing a people for himself; how God tests our faith; and how completing our assignment is impossible without faith in God. The group starts on Sunday, July 10 and runs 4-weeks. Meets at 10:15am at The Chapel, Room 204.
Register
Start Your Own Small Group
Follow these easy steps:

Chapel Women is a community of women who gather in large and small groups for friendship and encouragement. We strive to flourish personally through the study of God's Word in community.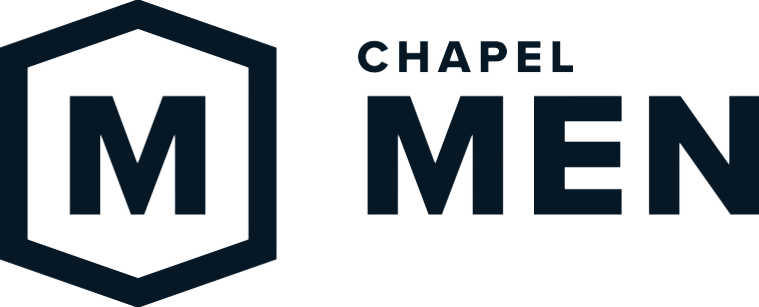 Our mission is to connect men at The Chapel, together becoming passionate disciples of Jesus Christ, who have authentic experiences in God's word. We sponsor and support events, seminars, and small groups designed to inspire, educate, and serve as outreach opportunities for men in and around our community.
Small Groups
Get connected! Check our men's small groups and find one that is right for you.
Find a Group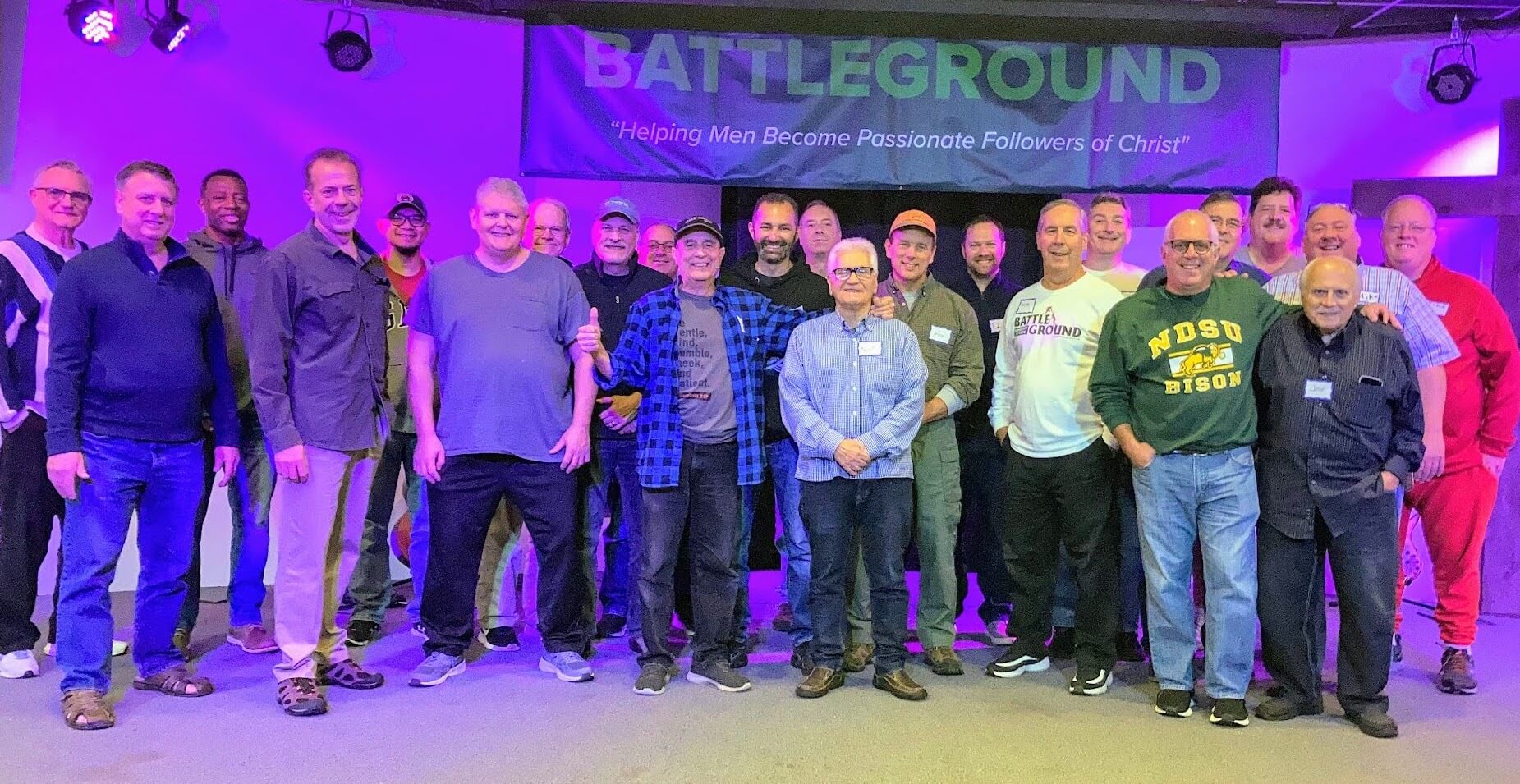 Battleground
Come have breakfast with us and enjoy a time of fellowship around the study of God's word. We meet on Saturdays, 8:00-10:00am at the Impact Center. All are welcome! No registration required.

Senior Men's Brigade
All men are welcome to join this group ages 55 and up. Monthly meeting with special guest speakers, coffee, and bagels included.
Register

Young Adults United
Young Adults United (ages 18-35) is a large-scale multi-church movement designed to bring together young adults from all over North Jersey.
To learn more about YAU, check out our Instagram.
Small Groups
If you are interested in joining a young adult's small group, click the link below to see what groups are currently available.
Find a Group