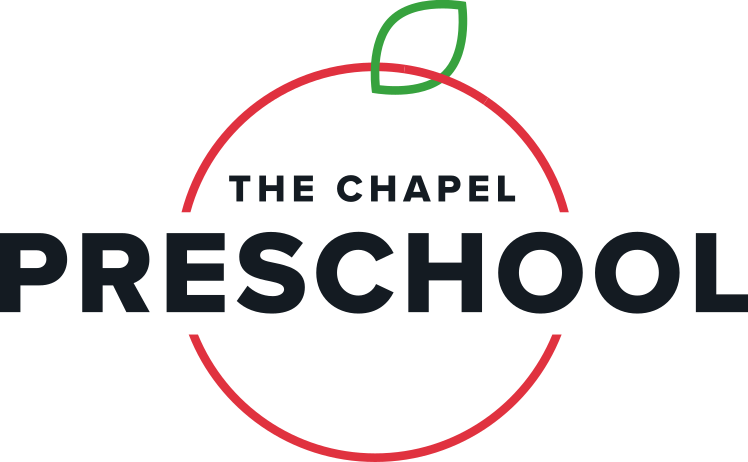 Classes
2-1/2 Year Old
For children who will be 2-1/2 by October 1.
Monday and Wednesday 8:45-11:30am
Tuesday and Thursday 8:45-11:30am
$215 per month
3 Year Old
For children who will be 3 by October 1.
Monday and Wednesday 8:45am-12:00pm
Tuesday and Thursday 8:45am-12:00pm
$225 per month
Tuesday, Thursday, and Friday 8:45am-12:00pm
$295 per month
4 Year Old
For children who will be 4 by October 1.
Monday, Wednesday, and Friday 8:45am-12:00pm
$330 per month
Monday, Wednesday, and Friday 9:00am-1:00pm
$390 per month
Pre-K
For children who will be turning 5 in the late Fall/early Winter
Monday - Thursday 9:00am-1:00pm
$445 per month
About Our School
The Chapel Preschool has been state licensed and serving the surrounding communities since 1980. A gradual break from home environment and readiness for kindergarten are learned in a loving, caring, and fun atmosphere. Classrooms are spacious and well-equipped to stimulate eager minds.
Parents
**Students will enjoy these events without guest participation this year, in order to limit potential exposure to Covid.
Parents are invited to join their child for special holiday programs such as Harvest, Thanksgiving, Christmas, Easter, and Mother's Day parties. We have a special Dad's Day on a Saturday morning in the spring where fathers are invited to spend quality time with their preschoolers. If parents are working or unable to attend, any relative or family friend can participate.
Registration
Enrollment is ongoing until classes are full! The registration form and $75 nonrefundable registration fee must be completed upon enrollment. The universal health form must be submitted by your child's doctor by June 1, and a flu immunization is required by December 31 for children under 5 years old.
Sal Dolfi Scholarship Fund
Sal Dolfi was a beloved friend of The Chapel Preschool. Sal and his wife, Marlene, brought their son Joseph to our preschool for three years. Sal was extremely friendly with everyone he met, and he cared deeply for his family, friends, and community. In his memory, we have created the Sal Dolfi Scholarship fund for The Chapel Preschool. Funds will be used for scholarships for families who need financial assistance in order to send their children to preschool. Any donation is very much appreciated.
Donate
Safety
Fire drills are conducted monthly
Teachers are CPR and First Aid certified
Security Video Monitoring
Keypad security system
Facilities
Fenced-in outdoor playground and Nature Center
Full-sized gymnasium
Kitchen for cooking activities