Night To Shine Volunteers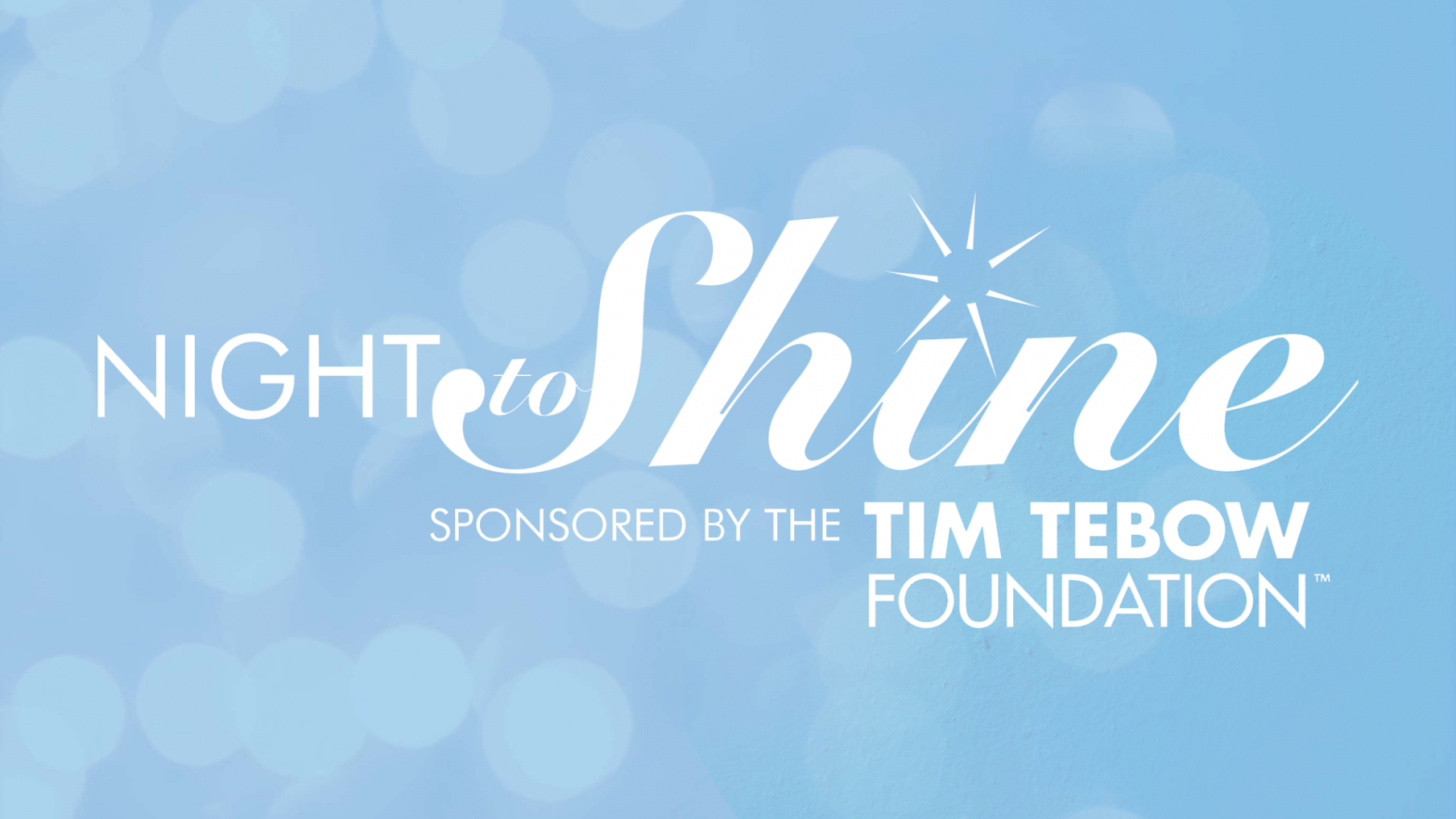 Night To Shine Volunteers
Friday, February 10 | 6pm-9pm
Lincoln Park Campus
We are thrilled that Night to Shine, sponsored by the Tim Tebow Foundation, will be hosted by The Chapel for our seventh time!
HELP US GET READY
Décor or Set-up Team Volunteers
Set up and decorating team volunteers will transform our facilities in advance and on the day of the event. Training and background checks are not required for these teams. While Set up team volunteers will move tables and furnishings to transform our facilities, décor team volunteers create a wonderful environment through table settings, and room decorations.
JOIN THE SET UP OR DÉCOR TEAMS
Gifts
If you wish to provide a material gift, please indicate your desire by selecting the labelled button below.
SERVE DURING THE EVENT
Event Team Volunteers
All those who volunteer with minors or vulnerable adults at The Chapel must be regular attendees of The Chapel and are required to go through our confidential application process, including background checks. If you register to volunteer as an "Event Volunteer," you will be notified whether we already have a current application on file for you. New applications are due by the end of 2022. Because this event is prom-like, and for guests 14 and up, we're seeking volunteers who are in high school and older.
About 300 volunteers will be needed to serve during the event. Most roles will require a 4:30pm arrival time to serve in many areas including:
Professional Services (professionals only) – photographers, hair/make-up stylists, caterers, florists, and limousine drivers bring their special skills.
Medical and Security (professionals and volunteers) – ensure a safe, accessible environment for our guests, and assist with a safe flow around the campus, parking lot and indoor spaces.
Teams of Volunteers – provide a warm and cheerful welcome, and assist in arrival/departure, food service, activities and TLC. In addition, one-on-one Host volunteers will accompany guests throughout the evening. While experience is not essential, a ready heart and willingness to learn will get you ready for Night to Shine. Training will be provided and is mandatory to be ready to serve in this exciting ministry!
EVENT VOLUNTEER TRAINING
1:00-3:00pm Sunday, January 29
(snow date February 5)
Lincoln Park Auditorium, Lunch provided
Thank you for your gifts of time, goods and prayer which allow us to help celebrate God's love in such a special way!