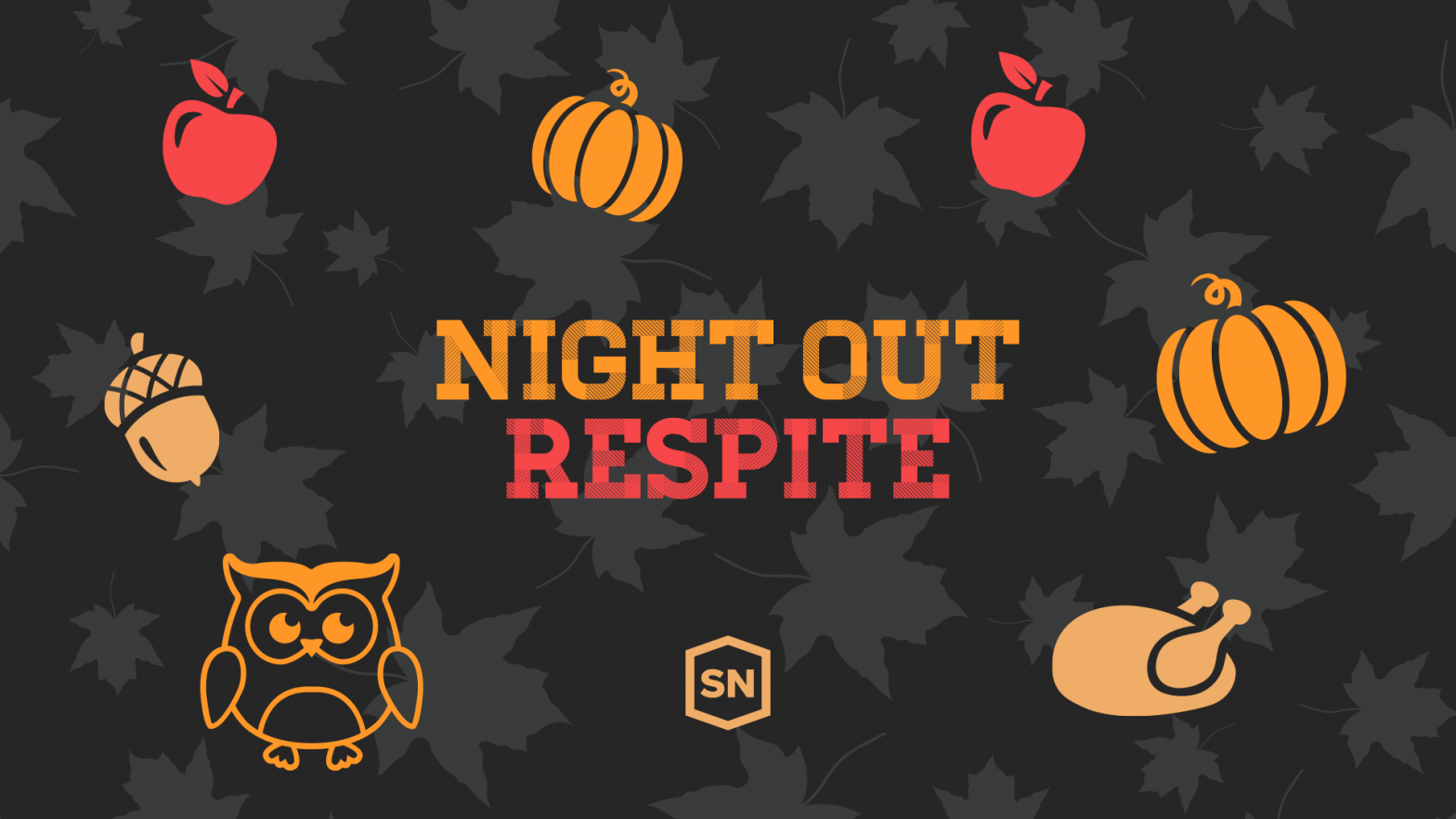 Night Out Respite
Friday, Nobember 3 | 6-9pm
Lincoln Park Campus - Auditorium
Night Out is a respite event that provides a safe, social time with 1:1 care and a variety of activities for participants of any age who have special needs. Register at the link for this Harvest-themed event.
A sweet therapy dog may be on the premises. available to be visited throughout the evening.
Please email Ingrid@thechapel.org with any questions.
CALLING ALL TRAINED VOLUNTEERS
Already a trained part of the team? Register to serve on November 3, We need your help!