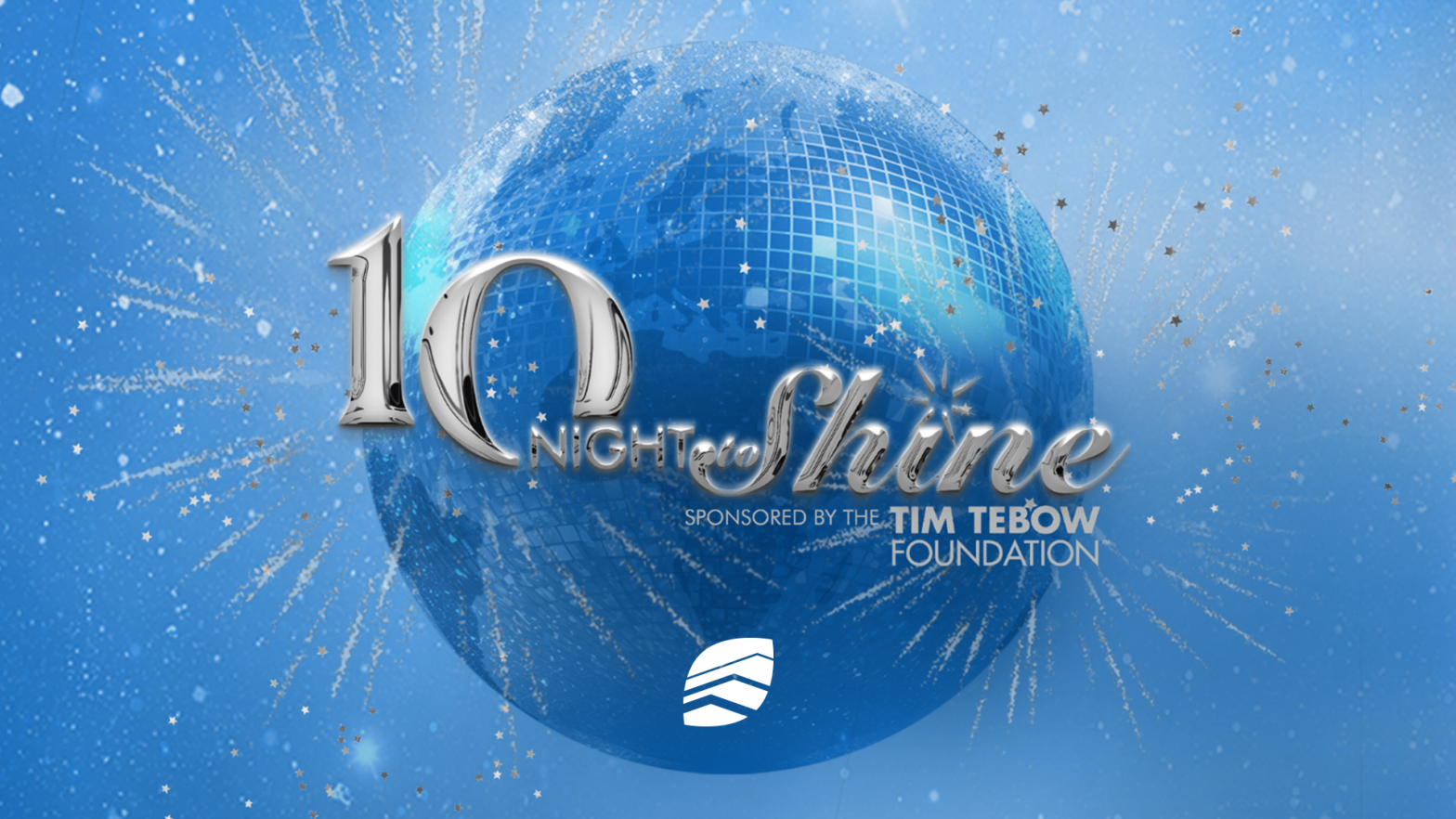 Night To Shine Guests
February 9, 2024 | 6:00 pm
Lincoln Park Campus - Auditorium
On February 9, 2024, The Chapel in Lincoln Park will again be a host site for the memorable event called "Night to Shine." Sponsored by the Tim Tebow Foundation, this is a complimentary prom-like experience centered on God's love for people with special needs.  Hundreds of churches from around the world will come together on this evening to celebrate tens of thousands of honored guests with special needs, aged 14 and older, through the support of over hundreds of thousands of volunteers.
Every guest of Night to Shine will experience a warm welcome from a friendly crowd and "paparazzi" as they proceed down the red carpet. Guests will receive the royal treatment—including professional photography, hair and makeup stations or shoe shines, corsages and boutonnieres, a catered dinner and, of course, dancing.
ATMOSPHERE
Our honored guests will be matched with volunteer hosts who will accompany them throughout the evening, assuring that there will always be someone to sit with, to escort to activities, and to look out for every need.
The atmosphere of this event will be lively, wholesome, and prom-like, with a variety of activities for our guests to explore throughout our facility. They will be invited to hang out in our Karaoke Lounge, be soothed in our Sensory Room, play games in several areas, enjoy professional entertainers and make memories in a Photo Booth. We will do our best to accommodate your wish to be seated with another guest. Of course, no alcohol or dangerous substances will be permitted on our grounds.
ATTIRE
Some love to dress up; others, not so much! Ladies and gentlemen are welcome to be as dressy or as comfortable as they like.
GUEST NEEDS
ACCESSIBILITY
There is ramp access to the main entrance and downstairs emergency exit, as well as an elevator to the lower level. With roaming security and assistance throughout our facility, our guests will never lack for additional attention.
COMMUNICATION
If a guest will bring a communication device or speaks primarily using another language or ASL, please let us know so we can do our best to accommodate.
DIETARY
Our dinner menu includes items from Chick-fil-A, with gluten and dairy-free options. Of course, if you think your family member will be better served with home-packed fare, just be sure to carefully label the bag. And please remember that we are peanut-free!
RESTROOM
Our nearby restrooms are accessible to wheelchairs, and Family Restrooms are available for privacy when greater assistance is required.
FAMILY MEMBERS

We understand that while some of you may be eager for an evening to yourselves, others will desire to remain nearby. We invite two individuals per guest to the Impact Center which is close by on our campus. You will be treated to special refreshments where you can connect with others and enjoy a lovely evening, with live feed viewing of the ballroom festivities. In addition, our usual option of viewing the ballroom from the balcony of the main building will remain available.
Thank you for understanding that we have carefully planned for maximum capacity. This allows our guests to mingle in safe and not overly crowded rooms. If it is medically or otherwise necessary for you to accompany your loved one so that he/she can participate, you must indicate this need as you register. We will do our best to make room for you, and will confirm this with you. The Tim Tebow Foundation has required that all Night to Shine sites background check not only our volunteers and vendors as in the past, but also any caregiver or family member accompanying a guest for the evening. If you register to supply your own Caregiver for a guest, we will contact you about this.
SAFETY

When dropping off a guest at check-in, you will receive a security tag with a number that matches the number on the guest's nametag. It will be important for the person who picks up the guest to have this tag, or the number on it (camera photo or copy is fine). This is a randomly generated number that will be different each time he or she checks in to a program with us.
Our Two-Person policy assures that at no time will our guests be alone with their host. All of the individuals our guests will encounter have undergone a national criminal background check, and Chapel Volunteers have also been thoroughly vetted with an extensive application process. Many serve as regular participants in our special needs inclusion ministry, and all are trained for their role as a part of this event. We will have a professional medical care team available throughout the evening, including EMTs and other medical specialists. In addition, you may notice the police presence, and volunteer-staffed exits, helping to provide safety and assistance. Many of our volunteers have extensive training in various areas related to special needs/disabilities. Most important, these are caring individuals, many with family members of their own who have special needs, who are thrilled to provide this evening to our guests and to extend to you the love and care God has for each individual.
WHY ARE WE DOING THIS?

At The Chapel, we believe every person is uniquely designed by God as part of his divine plan – and in fact, is an indispensable part. Want to know more about our philosophy and what else is available for your family at The Chapel? Explore our website and check out our Special Needs Inclusion Ministry page, thechapel.org/specialneeds and make a plan to visit us on Sunday!
HOW TO FIND US
ADDRESS
The Chapel
264 Jacksonville Road
Lincoln Park, NJ 07035
Contact our NTS Ministry Assistant with any questions at Iliana@thechapel.org, or calling Iliana at (973) 334-6657 Ext. 243.